About Us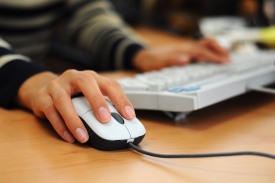 Joe Maupin Insurance Agency, Inc. is an insurance broker and your insurance advisor. We represent multiple, carefully selected carriers to provide you with the best level of service, price and coverage. And that's the major benefit of establishing a relationship with an independent agency. You have choice. You have the ability to choose the best carrier for your specific insurance needs and budget.
Whether you need a small renter's policy or a comprehensive business package to protect your assets, you'll receive the best customer service available in the insurance industry. We value the relationships we establish with our clients and the priviledge of their business. We take the time to thoroughly listen to and educate you because we know you rely on our expertise to explain coverages, what's really necessary and what's not, and how to navigate policy requirements. And we're your advocate in the event anything ever happens. We'll make sure any claims are handled to your satisfaction.
We're dedicated to becoming your personal or business insurance advisor in any of the states we're authorized to issue policies. We have extensive experience ranging from high net worth clients to hard-working, blue collar folks. Just give us a call at 502-500-2288 or contact us through one of our quote forms, and we'll make sure you never over pay for the security you need.