Personal Insurance Louisville KY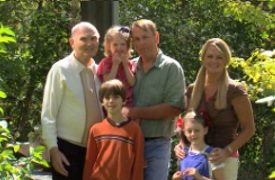 Our goal is to protect you and your family from financial loss due to unexpected events or accidents. And it shouldn't take exorbident premiums to do it adequately. If you need Auto, Home, Umbrella or any other personal insurance coverage, we can tailor an affordable package to fit your needs. We welcome clients who have many large assets to insure as well as those who have a precious few.
Our personal lines staff is here to answer any questions you may have. We'll explain all the insurance jagon so you understand your coverage clearly and what steps you can take to make you a better insurance risk and lower your costs. We've learned through years of experience that long-term client relationships are built through education and being a reliable advocate in the resolution of a claim. We strive for excellence in those areas.